Seminole Wars Historians and Authors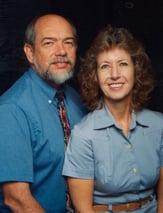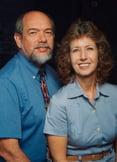 John and Mary Lou Missall are award-winning historians and authors whose primary work focuses on the Seminole Indian Wars. These were the longest, costliest, and one of the deadliest of all the nation's wars against Native Americans and spanned a period of more than forty years.
Their historical works include The Seminole Struggle: A History of America's Longest Indian War, History of the Third Seminole War 1849-1858 (co-authored with Dr. Joe Knetsch), This Torn Land: Poetry of the Second Seminole War, This Miserable Pride of a Soldier: The Letters and Journals of Col. William S. Foster in the Second Seminole War, The Army Is My Calling: The Life and Writings of Maj. John Rogers Vinton, His Country Has Called Him: U.S. Army Officers Who Served in the Civil War and the Seminole Wars, and an Enhanced Edition of Woodburne Potter's classic The War in Florida. They also have articles published in The Encyclopedia of War and American Society.
Their works of fiction include Elizabeth's War: A novel of the First Seminole War, and Hollow Victory: A novel of the Second Seminole War. Both books have won the prestigious Patrick D. Smith Award for Florida Fiction from the Florida Historical Society. Their latest novel is What We Have Endured, a story of the Seminole Wars co-authored with Tribal Chief Justice Willie Johns.
John and Mary Lou are also co-authors of Just Havin' Fun, the biography/memoirs of legendary oil well firefighter Boots Hansen. John has produced three volumes entitled An Ancient Tale New Told, retelling the stories of Shakespeare in prose, using the original text for the character's conversations. He has also written a collection of Shakespeare-inspired short stories entitled What Shakespeare Didn't Tell Us: Backstories and Other Tales Inspired by The Bard. He has even ventured into the realm of Science-Fiction with the publication of Dear Pik: Letters From a Stellar Explorer.
John has been a life-long student of history, studies Shakespeare, and has taught astronomy courses. Mary Lou has a B.A. from Indiana University and an M.A. from California State University.
The couple lives in Ft. Myers, Florida. John and Mary Lou Missall are available for talks and book signings throughout the state and would be honored to speak to your group or organization. Contact us at info@missall.net.